ART
My body of work includes multimedia dioramas, murals, tin art, architectural mosaic, sculptures, photography, graphics, animations and costume design.
I am a creator: designer and builder of fantastic spaces...
Throughout my life, throughout my travels and living in three continents, I have learned to work with many different
materials and ideas.
Adobe building and tin art in New Mexico, leather work in Dakar and flamenco dancing in Sevilla...
Being fluent in four languages has given me a unique cultural perspective that colors all aspects of my life.
This knowledge of cultures translates visually to my work.
TEACHING
Kindergarten in Switzerland from 1975-1992 with the focus on social interaction and healing through the arts.
I have continued teaching art in various venues up to the present. I love to unlock hidden gifts in others.
DANCE
Is food for my soul
Claire-Lyne XYLENA Apothéloz



Cross Creek Studio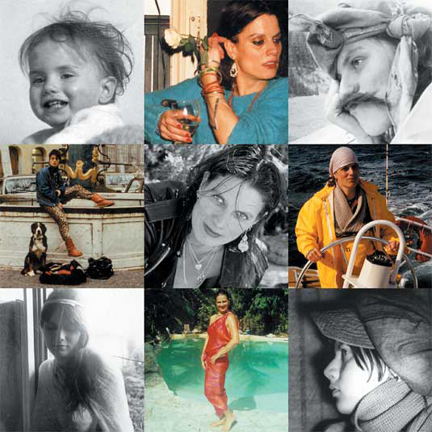 Claire-Lyne Xylena Apotheloz